Navy Blue Scarf, Hand Dyed on Raw Silk, "Amoeba" Pattern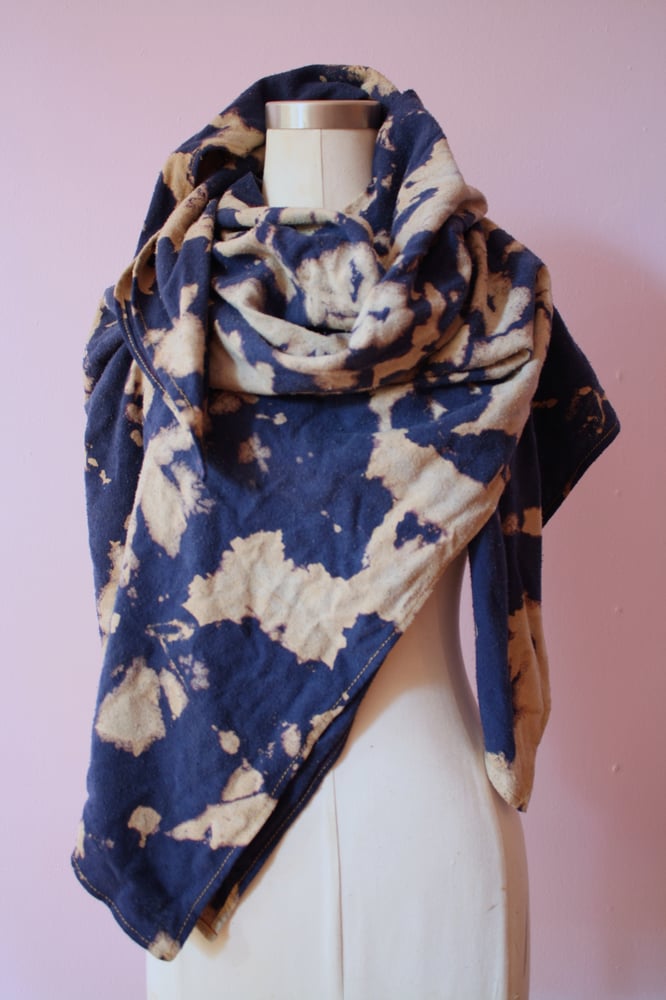 Navy Blue Scarf, "Amoeba" Pattern, hand dyed on 100% raw silk.
Raw silk is a beautiful heavy silk, similar to the texture of raw linen. It is very elegant, and takes color quite well.
Each scarf is approximately 55"x55", providing a significant warm layer for cold winter months.
Each scarf is a one of a kind piece of art that will closely resemble the one pictured.
HAND DYED in BROOKLYN, NY
by Valerie Skakun of APRIL MAY JUNE